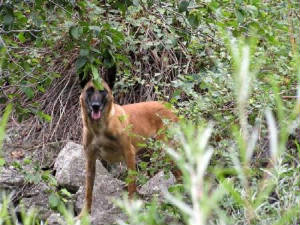 Bijou is such a "ham". She LOVES the camera and the camera loves her!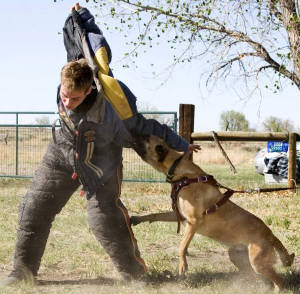 Bijou stopping the decoy while practicing for her MondioRing 1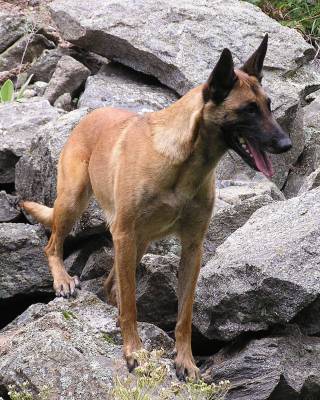 Posing for the camera again.
Bijou and Allison completing a tough search (Urban Search and Rescue with CO Task Force 1)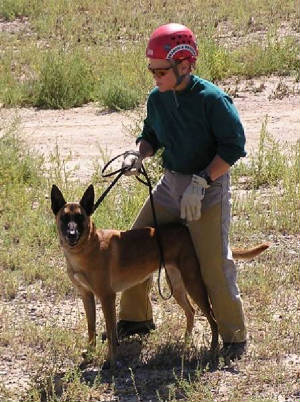 Bijou - USAR training
A happy and tired dog after all that training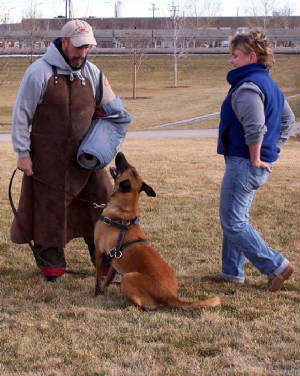 Bijou detaining the decoy as Allison approaches
Jassy, registered therapy dog - Delta Society/Denver Pet Partners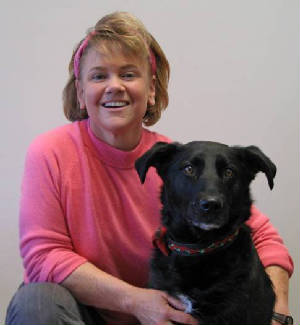 Allison and Jassy immediately after passing their registered therapy dog test
Jassy "The Snow Dog" blazes a trail through the snow - blizzard 2003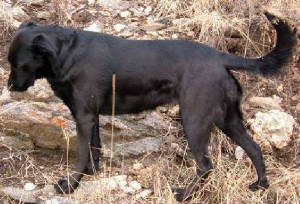 Jassy "The Explorer" on her property in the mountains.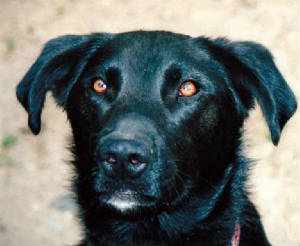 Cute, sweet, little Jassy.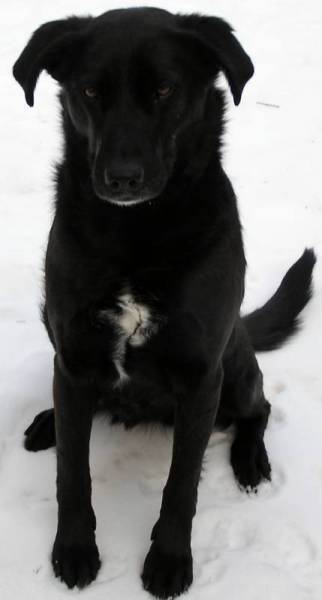 Jassy came to me as a foster 5 yrs ago. She has come a LONG way since then.
Jassy can be quite a "ham"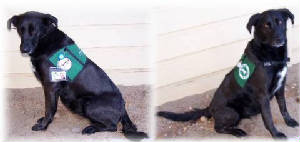 Jassy showing off her therapy dog apparal
Moon des Loups Mutins, BH, IPO 3 (22x's), SchH 3 (18x's) - RIP
Eodipe Du Clos Du Hahnenberg, FR3 x
Eagles Des Loups Mutins
High flyin Luna - AMAZING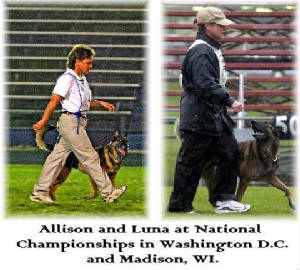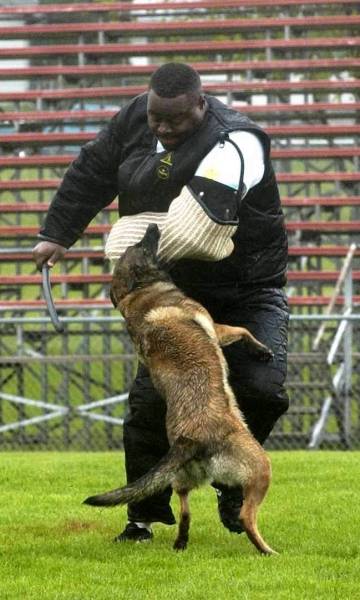 Luna going "toe to toe" in SchH 3 at national championships. "You blink." "No, you blink."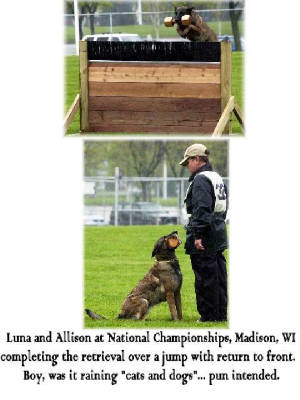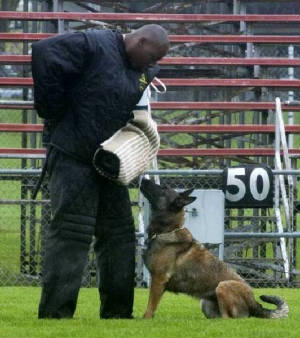 Luna was a PRO at the "staring contest" while detaining the decoy
Luna always gave 100%, especially during protection. She loved protection!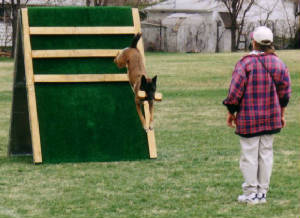 Luna - retrieval over wall for repeat SchH 3 title & 96pt obedience, V'rated overall(290/300pts)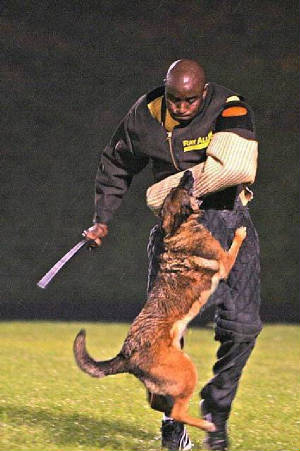 Hard, powerful decoys but that doesn't effect her beautiful grip (bite)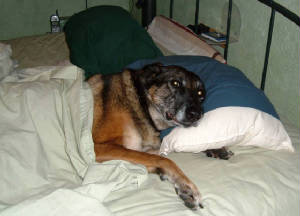 Luna after retirement
Halla vom Haus Reid, BH, SchH 3 - RIP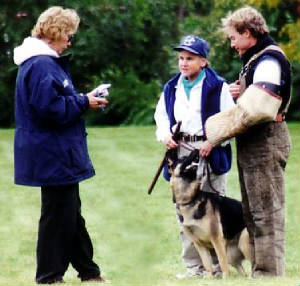 Allison and Halla completing their protection portion of her SchH1 (272/300pts)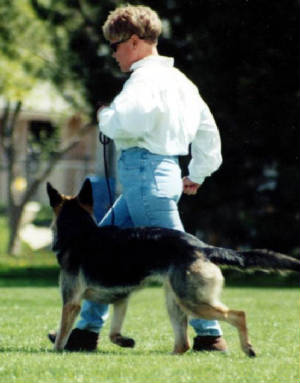 Allison and Halla stepping out during the heeling portion - passing their SchH 2 (279/300pts)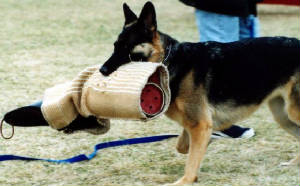 Halla always had such nice, natural grips (bites).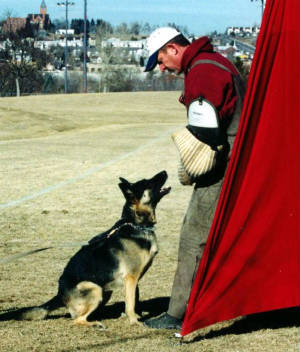 Working on her hold and bark during training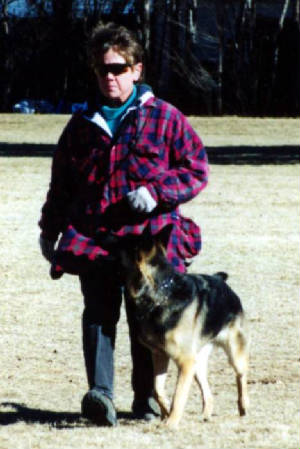 Halla showing her usual spirited, correct and focused heeling
Onix vom Haus Reid, BH, WH, IPO 3, SchH 3 - RIP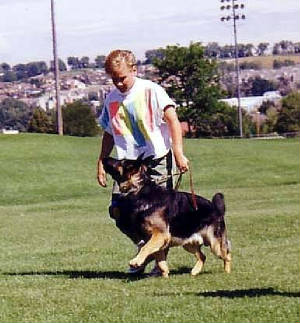 Onix, much like his sister Halla, always had spirited and focused heeling.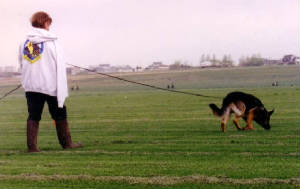 Onix was a natural tracker. Usually scoring 95-100pts on his tracks.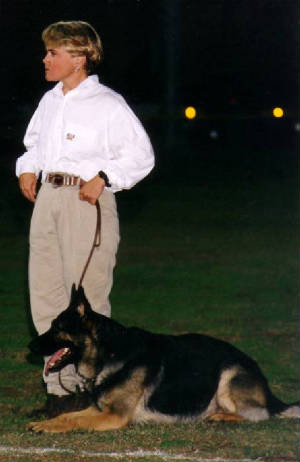 Allison & Onix - Regional Champs in CA(271/300pts). Onix, a serious dog. I guess like his mom.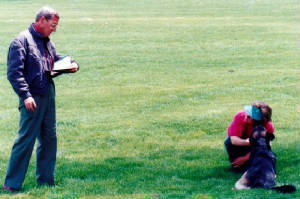 DVG Judge, Ray Reid reviewing Allison and Onix's performance for SchH 3 (282/300pts)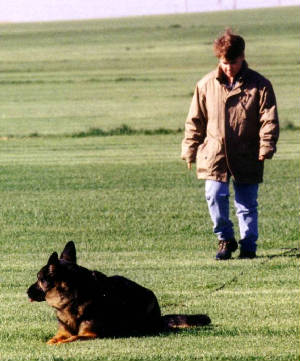 Onix alerting Allison to an "article" he has found on the track.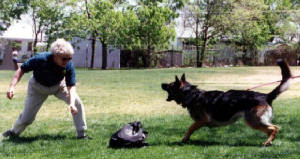 Onix successfully completing the "article guard" during his attempt at a WH title. He passed!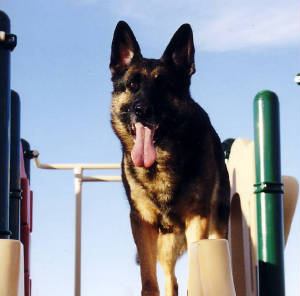 Serious worker...also serious player.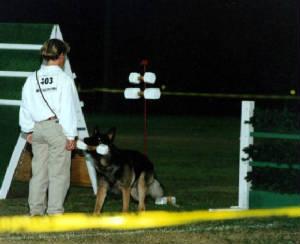 Retrieve over jump at Regional Championships in CA.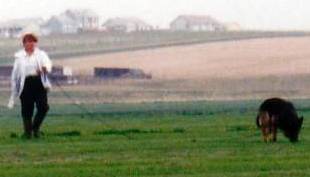 A deep nose, intensity and focus on the track. Always scored Onix in the top of a SchH competition.