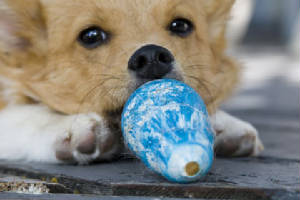 WE ARE PROUD TO OFFER MANY OF THE FOLLOWING CLASSES IN A PRIVATE OR GROUP SETTING. GIVE US A CALL FOR DETAILED CLASS INFORMATION
* PUPPY - FOR ALL THOSE LITTLE TERRORS, 12 WEEKS TO 6 MONTHS. THIS FUN AND INFORMATIVE CLASS BEGINS THE BASIC COMMANDS; SIT, DOWN, COME, STAY, LEAVE IT, OFF AND HEEL. YOUR PUPPY WILL ALSO BEGIN LEARNING PROPER ETIQUETTE, FOCUS AND SOCIALIZATION.
* BASIC - THIS POPULAR CLASS FOCUSES ON THOSE COMMANDS TAUGHT IN THE PUPPY CLASS BUT IS GEARED TOWARDS THOSE DOGS 6 MONTHS AND OLDER
* INTERMEDIATE - FOR THOSE OWNERS WHO HAVE COMPLETED BASIC OBEDIENCE BUT STILL DESIRE MORE CONTROL, ESPECIALLY OFF LEASH
* ADVANCED/COMPETITIVE - WE CAN HELP PREPARE YOU FOR ALL LEVELS OF COMPETITIVE OBEDIENCE (AKC, UKC OR SCHUTZHUND). PREPARE FOR LOCAL OR NATIONAL LEVEL COMPETITIONS. WE CAN HELP YOU AND YOUR DOG ACHIEVE THAT WINNING EDGE. THIS PRIVATE CLASS MUST HAVE TRAINER APPROVAL PRIOR TO START DATE.
* BEHAVIOR MODIFICATION - FROM SEPARATION ANXIETY TO ALL LEVELS AND TYPES OF AGGRESSION(PEOPLE AND ANIMAL), WE HAVE EXTENSIVE TRAINING AND EXPERIENCE HELPING AN OWNER RECOGNIZE, UNDERSTAND, MODIFY AND DEAL WITH UNWANTED BEHAVIORS. THIS CLASS REQUIRES ONE ON ONE, INTENSE, IN-HOME INSTRUCTION. AGGRESSION IS OUR SPECIALTY. NO TRAINER UNDERSTANDS OR HAS DEALT WITH MORE AGGRESSION ISSUES.
* TRACKING/TRAILING - DOES YOUR DOG USE HIS NOSE TO GET INTO TROUBLE? PERHAPS YOU SHOULD CONSIDER TEACHING HIM HOW TO USE HIS NOSE PRODUCTIVELY. WHETHER YOUR GOAL IS TO TRACK FOR FUN, TRACK FOR COMPETITION, OR TRACK/TRAIL FOR SERIOUS BUSINESS, THIS PRIVATE CLASS IS JUST WHAT YOU AND YOUR DOG HAVE BEEN LOOKING FOR.
* BEHAVIORAL COUNSELING - THIS PRIVATE CLASS IS FOR THOSE WISHING TO ADD A DOG TO THE FAMILY AND YOU WANT TO GET AS MUCH INFORMATION ABOUT YOUR ADDITION AS POSSIBLE. THIS CLASS IS FOR YOU IF; YOU WANT SUGGESTIONS ON BREEDS OF DOGS THAT MIGHT FIT INTO YOUR LIFESTYLE, IF YOU NEED HELP FINDING YOUR PERFECT CANINE COMPANION, YOU HAVE A BREED IN MIND AND WANT TO "TEST" A DOG OR PUPPY BEFORE YOU BUY IT, OR YOU HAVE MET A DOG IN AN ANIMAL SHELTER THAT HAS CAUGHT YOUR EYE BUT YOU WOULD LIKE TO KNOW MORE ABOUT HIM BEFORE TAKING HIM HOME...THEN THIS CLASS IS FOR YOU. WE CAN HELP! WE HAVE THOROUGH TESTS THAT ASSIST US IN DETERMINING WHO YOUR FUTURE CANINE FRIEND TRULY IS, WE HAVE EXPERIENCE CORRECTLY "READING" WHAT THE DOG IS TELLING US AND FINALLY, WE CAN CLEARLY EXPLAIN WHAT WE SAW AND HOW THESE RESULTS MAY OR MAY NOT AFFECT YOU AND YOUR FAMILY. WE PRESENT ALL THAT WE SEE (GOOD AND BAD), DETERMINE THE DEGREE OF SEVERITY IF BEHAVIORAL ISSUES ARE PRESENT, DISCUSS TRAINING OPTIONS/COST AND FINALLY, WE GIVE YOU OUR OVERALL OPINION REGARDING HOW WE SEE THIS DOG FITTING INTO YOUR HOUSEHOLD/LIFESTYLE. A DOG IS A SERIOUS COMMITMENT, A LIFE-TIME COMMITMENT. WOULDN'T IT BE NICE TO GO INTO THAT LIFE-TIME WITH AS MUCH INFORMATION ABOUT YOUR NEW FAMILY MEMBER (CANINE) AS POSSIBLE? (SORRY, WE DO NOT EVALUATE HUMANS. YOU ARE ON YOUR OWN WITH THOSE.)
Another happy customer