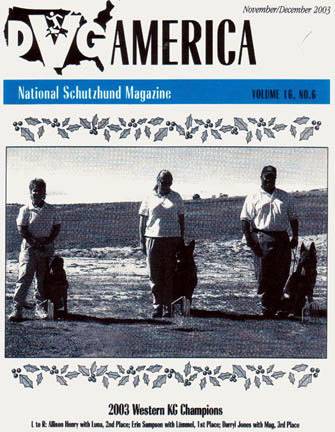 Allison & Luna(Lt) featured on cover of national Schutzhund magazine after scoring 292/300pts and overall 2nd place at DVG Western Regional Championships. It was the largest regional championship ever held, as well as the highest scoring.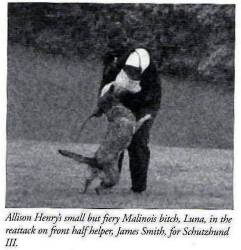 Commentary about Luna and her amazing performance at the national championships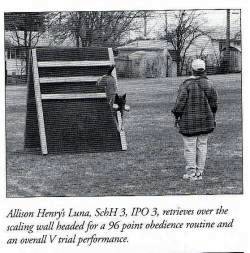 Allison and Luna V'rate again with an overall score of 290/300pts
Find information on dog training, and much, much more.
Affiliations and Organizations...
Oldest all breed working dog club in America.
To enhance the lives of people and to promote the human-animal bond through animal-assisted activities and animal-assisted therapy.
Organization consisting of volunteers from around the state, dedicated to training dogs and handlers to assist in searches for missing persons.
A NationWide & Global network of Individual Foster Homes that will house, nurture and care for the dogs, cats, birds, horses and all other pets for all the Military personnel Only.(Foster: to give temporary nurture, care and shelter.).
Preparing you and your pets for disaster...